Retail is one of the most demanding commercial sectors with a wide range of management challenges, so contact Apardion today and let us take care of your security and facilities management while you concentrate on managing your business in this fast-paced environment.
How we can manage your retail security and facilities
We have vast experience of assisting with the security and facilities management of retail operations, and we can adapt our skills and knowledge to your business so that you get reliable and professional services when you need them. We understand how a public-facing operation needs to be managed and presented, and also the compliance issues you need to address, and we can apply our range of security and facilities management solutions to ensure your operations run efficiently and effectively.
Our personnel are stationed across the Scotland area and are ready and available to be responsive to your needs. We understand how your demands can change quickly and so we can be reactive to ensure you enjoy a quality service at all times, with a 24/7 supply of trained and qualified personnel.
Our security and facilities management services
From our headquarters in Aberdeen we can offer you a full risk assessment of your site and operations to ensure that all security risks and facilities management needs are identified. From there we can design a bespoke package of solutions from our range of services which includes:
Our range of solutions will be tailored to suit your individual operations and our systems will be professionally implemented and managed by dedicated personnel. We will also ensure that these services are monitored and reviewed for their ongoing effectiveness.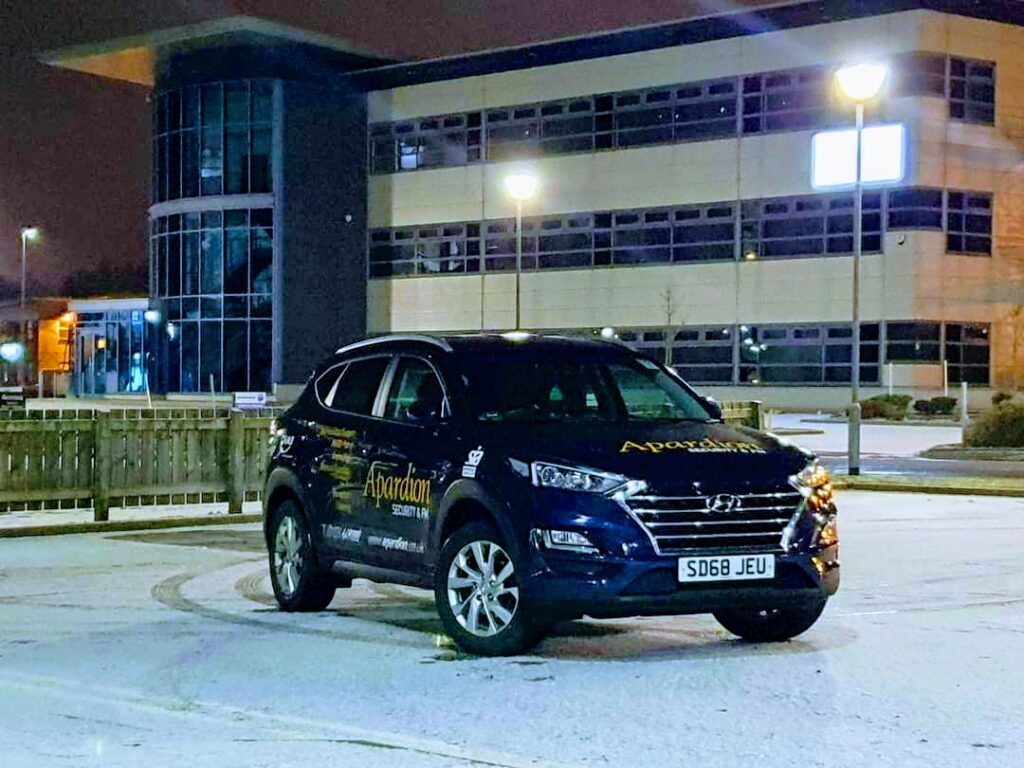 Contact Apardion for professional security and facilities management solutions in Scotland
In a retail environment you want reliable and professional support for your security and facilities management, this is to protect your building, your people and your products. Our experience in the retail sector means we can adapt our skills to meet the exacting demands of this environment, and our wealth of trained and qualified resources mean we can supply the personnel, systems and abilities you need around the clock.
So enable your key staff to concentrate on their core duties and responsibilities by outsourcing your security and facilities management to the professionals. Contact Apardion today and we can partner with you to ensure your retail operation is secure, safe and compliant and runs efficiently at all times.   
You're in good hands, we're a company specialising in the provision of total security solutions for your business
Please complete the form or use one of the following method below and a member of our team will contact you to discuss your requirements