Your educational organisation requires the best security and facilities management systems in place to safeguard students and staff and to ensure high standards are maintained at all times. So contact Apardion today and we can work with you to deliver the very best solutions consistently and effectively.
Managing your security and facilities management needs in Scotland
If you contact us today to become your security and facilities management partner, our first task will be to carry out a comprehensive risk assessment of your site, buildings and operations. From here we can develop a plan to address your critical needs and manage your buildings and operations effectively. This is always done in agreement with you, is always tailored to meet your exact needs, and is always done to minimise disruption to your everyday operations.
Our security and facilities management solutions for the education sector
Educational establishments typically consist of many different buildings and annexes, set in large grounds and with various different entrances and exits. This all requires strict monitoring from a security services point-of-view but it also means that these different buildings all need managing in terms of cleanliness, hygiene, health and safety and building maintenance.
With often hundreds of people coming and going all day, every day, your security and facilities management needs are critical. So contact Apardion today to get the very best service in Scotland. Our services include: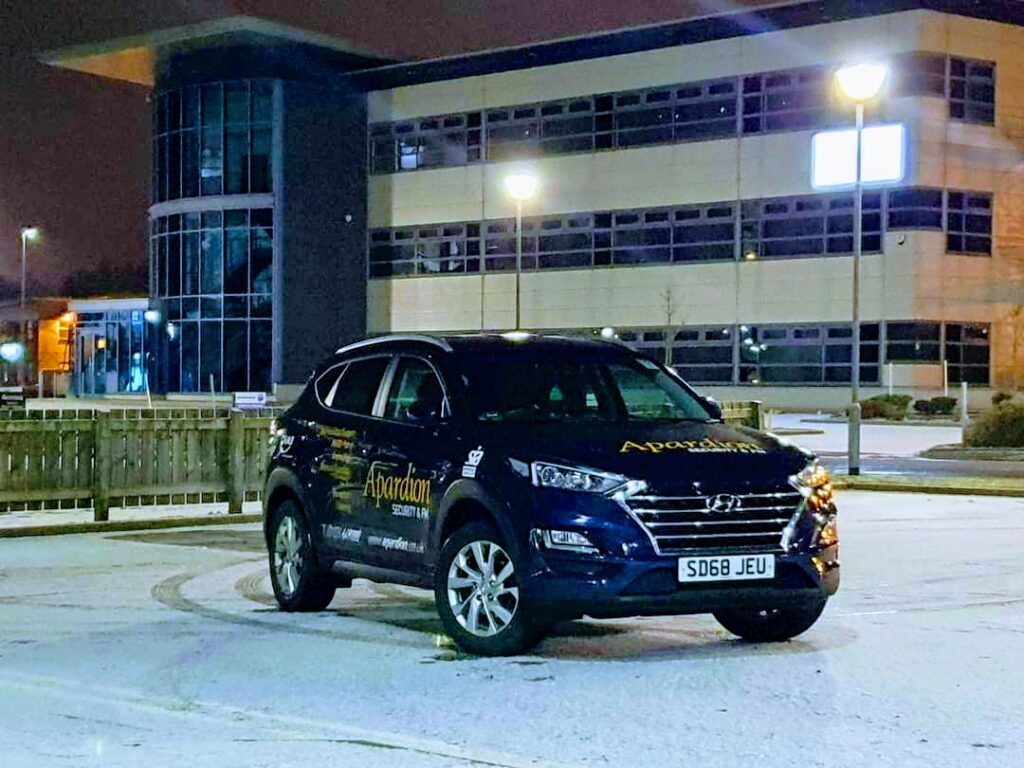 Why you should partner with Apardion
Your education facility has varied and diverse needs and hence requires the professional management of a security and facilities management provider with vast, cross-sector experience. We have adaptable and responsive resources stationed across the Scotland region, so from our Aberdeen head office we can direct operations across the country and ensure you have trained, qualified and accredited resources ready and available at all times.
We have the experience and knowledge to adapt our services and react to your changing needs. We understand that your operations have high standards and that your needs may change on a daily basis. So our track record of delivering consistently excellent security and facilities management services, means your education organisation will be safeguarded, professionally maintained and suitably managed to ensure a safe, compliant and effective operation.
So contact Apardion today, for all your security and facilities management needs.  
You're in good hands, we're a company specialising in the provision of total security solutions for your business
Please complete the form or use one of the following method below and a member of our team will contact you to discuss your requirements