If you are operating a site which is of critical national importance then you will be aware of the high risk and vulnerability you face every day. That is why you need Apardion to provide first class security systems to protect your site around the clock, so get in touch today.
What is a CPNI site?
CPNI stands for Centre for the Protection of National Infrastructure and is a UK Government authority. CPNI sites are where protective security advice is provided to the national infrastructure for businesses such as communications, emergency services, energy, finance, food, Government, health and transport. These types of sites are vulnerable to terrorism and other forms of disruption which could cause serious consequences for the national infrastructure. This disruption could cause severe economic damage, social disruption or even large-scale loss of life and hence these are businesses and premises which require a specialist form of security protection.
Protecting CPNI sites in Scotland
Apardion are based in Aberdeen but have sites and resources across the Scotland area. This allows us to be adaptable and responsive to the needs of the CPNI sector. Our employees are highly trained and qualified and we have a track record of delivering robust and professional security services to CPNI sites to ensure the critical elements of the national infrastructure are protected.
Our experience in the CPNI sector allows us to be flexible to your site's needs, and we will start by carrying out a comprehensive risk assessment to identify the key risks and hazards your site is vulnerable to. This allows us to develop a bespoke range of security solutions designed to fully protect your site from the risks identified, but always discussed and agreed with you.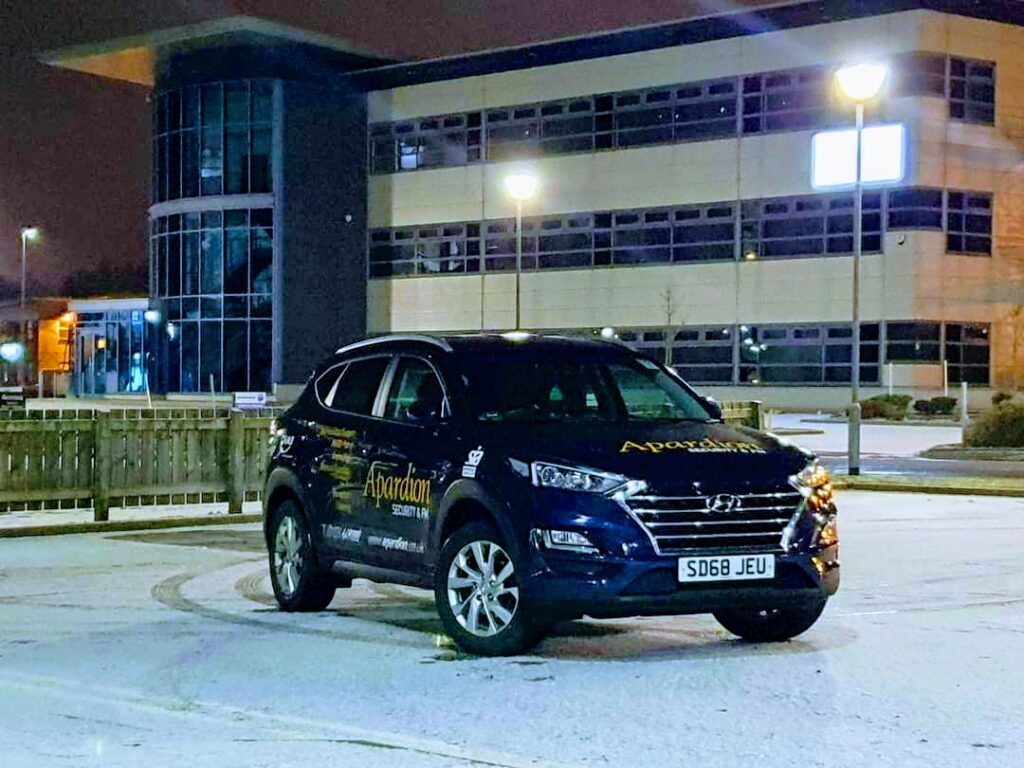 Our CPNI site security solutions
When we make security proposals for your CPNI site in Scotland we will deliver a range of solutions tailored to your exact needs. These can include:
We can provide a no-obligation proposal and discuss with you how this suits your site and its operations, and we can change, adapt and review these measures to ensure you are 100% satisfied at all times.
We Provide The Best Service In The Industry
COMMITMENT| SECURITY | EXPERTISE
Contact Apardion for CPNI site security in Scotland
At Apardion we have the knowledge, skills and experience to fully protect your CPNI site from the threat of terrorism and other forms of harmful damage. Our client-based approach ensures you get personal attention and an individual solution which reflects the critical nature of your operations. We fully understand the environment you are working in and that your needs may change at a moment's notice, so our robust systems are adaptable and flexible to changing circumstances and we always ensure your site is fully protected from all the threats we have identified. So contact Apardion today and we can implement full security controls of your CPNI site without delay.   
You're in good hands, we're a company specialising in the provision of total security solutions for your business
Please complete the form or use one of the following method below and a member of our team will contact you to discuss your requirements