Construction & Infrastructure
Do you manage a construction site or are you involved in implementing critical infrastructure? Then you need a range of robust safety and security solutions from the very best security and facilities management provider in Scotland, so contact Apardion today.
Our construction and infrastructure services
We have the knowledge and experience to carry out a full risk assessment of your site and operations in order to establish the risks and hazards you face every day, bearing in mind also that with a construction site you will have temporary needs and requirements which change constantly.
Our safety and security services
On a construction or infrastructure site you need to manage a range of operations and ensure site safety on a 24/7 basis, so you need a reliable and professional security services provider who has the knowledge and experience to adapt their services to meet your changing needs. Apardion is the biggest and best security and facilities management provider in Scotland and we can meet your critical requirements today.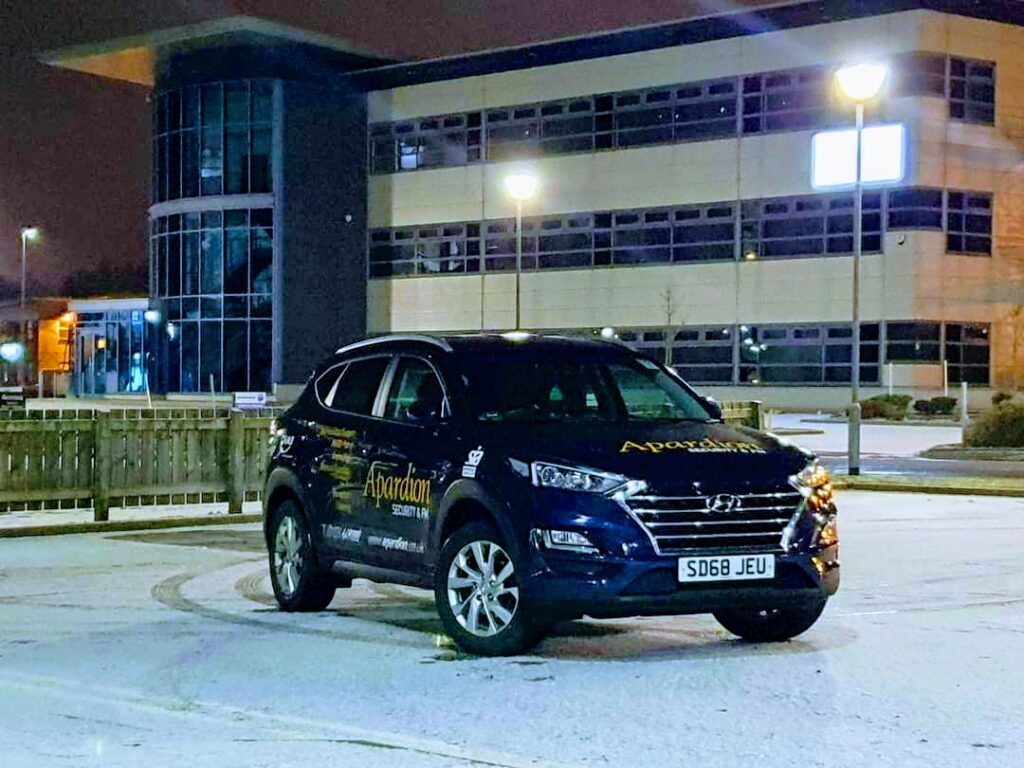 Adaptable and responsive resources across Scotland
We are based in Aberdeen but have offices and resources stationed across Scotland. This means we can deploy trained and qualified staff to meet your needs around the clock, so you always have the peace of mind and assurance that your security and safety needs are being met at all times.
Our professional services include a full site risk assessment from which we will design a tailor-made set of security solutions. Our stationed personnel provide individual attention and will continuously monitor and review performance against your changing circumstances, to ensure the controls we manage are always effective and sufficient.
We Provide The Best Service In The Industry
COMMITMENT| SECURITY | EXPERTISE
Expert security and facilities management services in Scotland
If you partner with Apardion for your security and facilities management needs we can help to manage your construction and infrastructure site to ensure it operates efficiently, securely, safely and with full compliance where appropriate. This key service enables you to concentrate on your core responsibilities while the professionals at Apardion look after your safety, security and facilities management, so contact our team today and we can start to protect your business straight away.
You're in good hands, we're a company specialising in the provision of total security solutions for your business
Please complete the form or use one of the following method below and a member of our team will contact you to discuss your requirements